Unveiling the Significance of Vitamin A in Environ Products
Our only choice here at MJ's for skincare products is Environ SkinCare as we know that it is the very best in skincare, whether it's for your regime or for treatments. For over three decades, Environ has harnessed the power of potent ingredients in its skincare formulations, with Vitamin A reigning supreme as the cornerstone element. Vitamin A, a vital nutrient for skin health, is susceptible to degradation caused by factors such as sun exposure and its potency in the body can be rapidly decreased by these free radicals that we face in everyday life. Replenishing Vitamin A daily is imperative to achieve a vibrant and youthful complexion, with us here at Mary Jeffrey's seeing incredible results with every client that we treat with Vitamin A.
Dr. Des Fernandes, the visionary founder and scientific director of Environ, explains its pivotal role in skincare: "Ageing skin is a direct consequence of a deficiency in sun-induced vitamin A. Rectify the deficiency, and your skin will radiate with vitality."
Scientific evidence underscores that Vitamin A…
Enhances the impact of skin's intrinsic moisturising agents, resulting in a luminous glow.
Reinforces the resilience of the skin's outer layer, helping it look and feel taut and toned.
Stimulates the production of natural proteins like collagen and elastin, aiding your skin's overall health.
Sustains the skin's immune system, curbing breakouts effectively.
Contributes to reducing the likelihood of potential skin malignancies.

Why Do We Do Consultations Prior to Using Environ Products?

We believe that we can give you the best possible results for your skin if we undertake a proper consultation. Not only that, but due to the strength of these products and treatments, it would be unethical for us to just hand Environ products out to people without proper policing!
Unlike most consultations you will have had before, we cover every aspect of your life, from diet, lifestyle, skincare regime, SPF use, to your current makeup. This enables us to delve deeper into possible causes of your skincare issues. We document a photo on day 1 of your journey. This allows us to easily track progress and keep you motivated throughout your journey. Once we have ascertained your main issues we will then create a bespoke skincare journey for you. You will be able to send weekly updates digitally so that we can support you every step of the way. If you are put onto an Environ home skincare routine we will need to carefully watch how your skin responds to the active Vitamin A. Everyone is different, which makes each journey unique to you and your skin.
The gradual introduction of Vitamin A to the skin is crucial to prevent and control any retinoid reactions that could lead to flakiness or irritation. Such reactions can happen if the skin isn't acclimatised gradually to elevated levels of active Vitamin A. This very insight catalysed the creation of Environ's pioneering "Step-Up System" for vitamins.
This brilliantly devised system aids the skin's gradual and happy adaptation to increasing levels of Vitamin A and other main components, helping to prevent reactions and helping you achieve your dream skin.
Through a consultation, the expert skincare specialists at Mary Jeffery's can ensure optimal product selection tailored to your skin's needs, whether you're a Vitamin A novice or a seasoned Environ user. Our expertise will guide you in identifying Environ products that efficiently target concerns like:
Uneven pigmentation
Sun-induced damage
Dehydrated skin
Ageing indicators such as fine lines and wrinkles
Skin sensitivities
Breakouts and blemishes

Start low and go slow with Environ Vitamin Step-Up System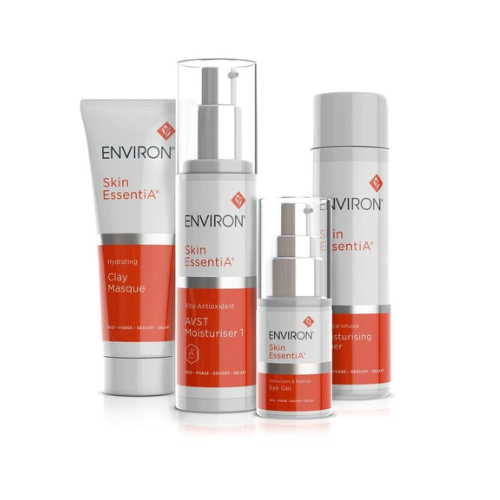 The Skin EssentiA range by Environ makes up the products that you will use in your Step-Up System journey. This collection seamlessly merges the potency of vitamins, antioxidants, and peptides which are designed for ultimate skin vitality.
The Skin EssentiA Vita-Antioxidant AVST moisturisers help to accustom your skin to Vitamin A, fostering cell normalisation and regeneration.
It's best to start the Step-Up system by first using the Skin EssentiA Mild Cleansing Lotion or Low Foam Cleansing Gel.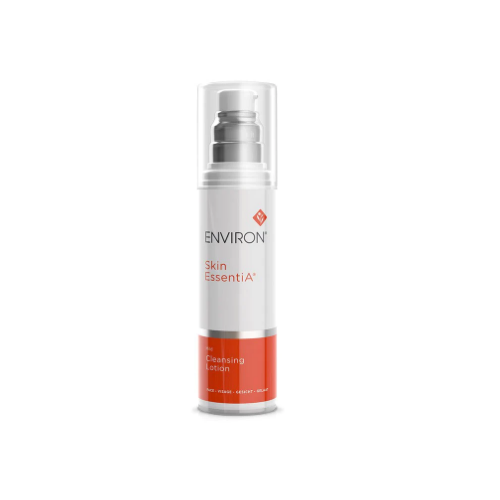 After cleansing, apply the Moisturising Toner.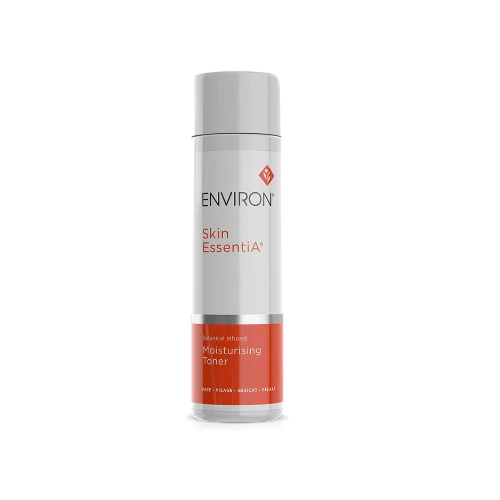 Then use your Skin EssentiA AVST moisturiser.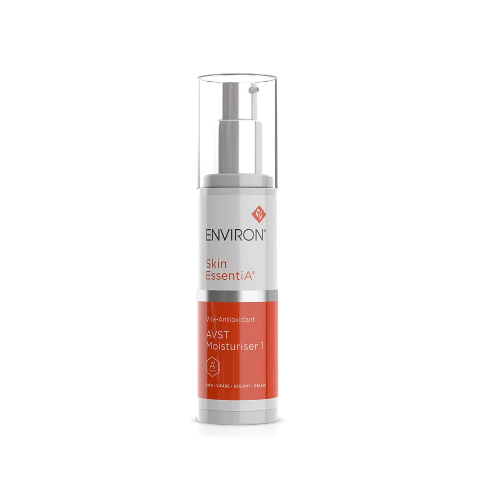 We advocate starting with 2 to 3 containers of AVST 1, which have the lowest Vitamin A levels. 2 to 3 containers is the correct number to make sure that your skin is fully used to that level of Vitamin A.
Then, transition to AVST 2, the second-tier moisturiser which has a slightly increased amount of the vitamin. Again, 2 to 3 containers are important to use to make sure that your skin is used to this higher level!
Continue this cycle until you reach the fifth level of potency of Vitamin A in the system – AVST 5. This journey is integral to the use of Vitamin A, and as you get higher in the system you will see your skin becoming more supple, youthful and glowing – with ageing concerns noticeably decreased and prevented. This Vitamin A based system is one of the main factors that make our client's so happy with their results from undertaking an Environ skincare regime with us.
Sustaining Your Fresh Skincare Regimen
Once you've completed the "Step-Up System" and reached the highest concentration of Vitamin A, maintaining this tier of products is recommended. Should your Vitamin A usage lapse, remember that a re-initiation with lower Vitamin A concentrations is essential to gradually reacclimatise your skin – this should avoid any reactions!
We can provide all of your skin care advice, treatments, needs and results to help you achieve the skin of your dreams – happy and healthy. No matter what skin issue you are facing – whether it's eczema, psoriasis, rosacea, acne breakouts, general ageing, or even just wanting more of a glow – we will create your personalised skincare programme to help you achieve those skin goals.
Stay in touch with the Mary Jeffery's team to share your progress and don't hesitate to reach out for any questions about your skin or Environ products.
And remember: When it concerns Vitamin A, go slow and gentle!